Throughout history, there have been numerous centers of higher education that have withstood the test of time. However, not all of them have managed to maintain their presence. Many ancient universities have disbanded, transformed into autonomous colleges, or undergone significant modernization.
The universities that have persisted until today are renowned for their historical legacies and their ability to adapt to the modern world, remaining relevant in a highly competitive global landscape.
In this article, we will explore some of the oldest universities in the world, all of which are featured in the QS rankings. While most of these prestigious institutions are located in Europe, which has a rich tradition of long-standing universities, we will also highlight an African representative.
Please note that this list does not rank the universities in order of establishment. Instead, it focuses on 10 of the oldest universities that also have a high international ranking.
1. University of Bologna
Location: Italy
Established in: 1088
Founded in 1088, the University of Bologna is the oldest university in the world that has never ceased its operations. Its Latin motto, "Nourishing Mother of the Studies," reflects its commitment to education. While it initially focused on doctorate studies, it now offers a wide range of programs at all academic levels.
With an enrollment of approximately 87,760 students, including 6,400 international students, the University of Bologna has produced numerous notable alumni, including three popes, successful businessmen, and prominent Italian politicians. It holds a prestigious position in the QS World University Rankings®.
2. University of Oxford
Location: United Kingdom
Established in: 1096-1167
The precise founding date of the University of Oxford remains somewhat uncertain, but evidence of teaching can be traced back to as early as 1096. This distinguished institution boasts an impressive list of alumni, including 28 UK Prime Ministers, 20 Archbishops of Canterbury, and renowned figures like Sir Stephen Hawking.
Currently ranked fifth in the world, the University of Oxford has a student community of nearly 24,300. It is also home to the largest university press globally.
3. University of Salamanca
Location: Spain
Established in: 1134
Founded in 1134 and given a Royal Charter in 1218, the University of Salamanca is the oldest institution in Spain, succeeding the now-defunct University of Palencia. It is located in Salamanca, to the west of Madrid. Notably, it was at this university that Christopher Columbus presented his case for royal support for his expedition to the Indies in the late 15th century.
The University of Salamanca comprises nine campuses and caters to approximately 26,746 students. Its ranking in the QS World University Rankings® reflects its academic excellence.
4. University of Paris
Location: France
Established in: 1160-1250
The University of Paris, known as "la Sorbonne," was established between 1160 and 1250 in the city of Paris, France. It was one of the earliest universities in Europe, although it temporarily ceased operating between 1793 and 1896 due to the French Revolution.
Today, the University of Paris is divided into 13 autonomous institutions. Notable among these are Sorbonne University, ranked 83rd in the world, and Université Paris 1 Panthéon-Sorbonne, jointly ranked 287th.
5. University of Cambridge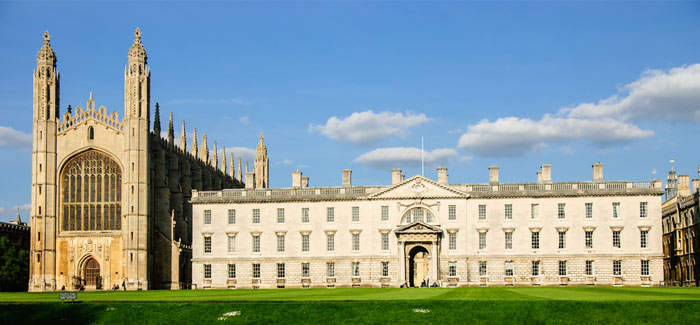 Location: United Kingdom
Established in: 1209
Founded in 1209 by scholars who left the University of Oxford due to political conflicts, the University of Cambridge is currently ranked seventh in the world. It shares a long-standing rivalry with Oxford and has around 23,247 students, with 5,340 coming from outside the EU.
6. University of Padua
Location: Italy
Established in: 1222
The University of Padua, or UNIPD, was established in 1222, making it one of the medieval universities still in operation in Italy. It gained prominence for its groundbreaking research in astronomy, law, medicine, and philosophy.
Today, the University of Padua hosts approximately 62,500 students and is situated in the city of Padua, famous as the setting of William Shakespeare's play "The Taming of the Shrew." The university also maintains nine museums and is known for its Botanical Garden, one of the oldest academic gardens in the world.
7. University of Naples Federico II
Location: Italy
Established in: 1224 (1258)
Founded in 1224 by Frederick II, the University of Naples – Federico II is located in Naples, the third-largest city in Italy and one of the oldest continuously inhabited cities in the world. This prestigious institution, ranked joint 392nd in the world, offers a wide range of programs to approximately 80,000 students. Notably, theologian Thomas Aquinas is among its famous alumni.
8. University of Siena
Location: Italy
Established in: 1240
Situated in the small city of Siena in the Tuscany region, the University of Siena is another of the oldest universities globally. Though its current ranking is 651-700 in the world, it has a strong global reputation.
With an enrollment exceeding 20,000 students, the University of Siena plays a significant role in the city, comprising almost half of its population. Siena itself is a UNESCO World Heritage Site, attracting tourists with its food, art, museums, and medieval heritage.
9. University of Coimbra
Location: Portugal
Established in: 1290
The University of Coimbra was originally established in the Portuguese capital in 1290 but underwent several relocations before settling in Coimbra, a city rich in Roman-era history. Ranked 431st in the world, this institution has a student community of just over 24,000.
The university has undergone significant reforms throughout its history and was the sole operating university in Portugal for many decades in the 18th century. In 2013, it was added to the UNESCO World Heritage List, recognizing its historical buildings, cultural traditions, and scenic views.
10. Al-Azhar University
Location: Egypt
Established in: 970 AD
While Al-Azhar University did not acquire university status until 1961, it was originally established as a "madrasa" in 970 AD in Cairo, Egypt. Initially focused on Islamic education, the university has since diversified its curriculum to include secular subjects.
Throughout its history, Al-Azhar University has experienced periods of political instability, including the destruction of a significant number of texts during the 12th century. Today, it is ranked 51-60 in the QS Arab Region University Rankings and offers programs in various fields of study.
*For more information about ranking categories and other frequently asked questions, refer to the source.