This article aims to provide a comprehensive overview of how high school credits operate and the requirements for graduation. It also delves into the types of courses commonly offered and how students can earn credits.
Additionally, the article examines the significance of high school credits for college admissions and the job market, as well as the consequences of failing to accumulate enough credits to graduate. By the end, readers will have a better understanding of the high school credit system and its role in students' educational journeys.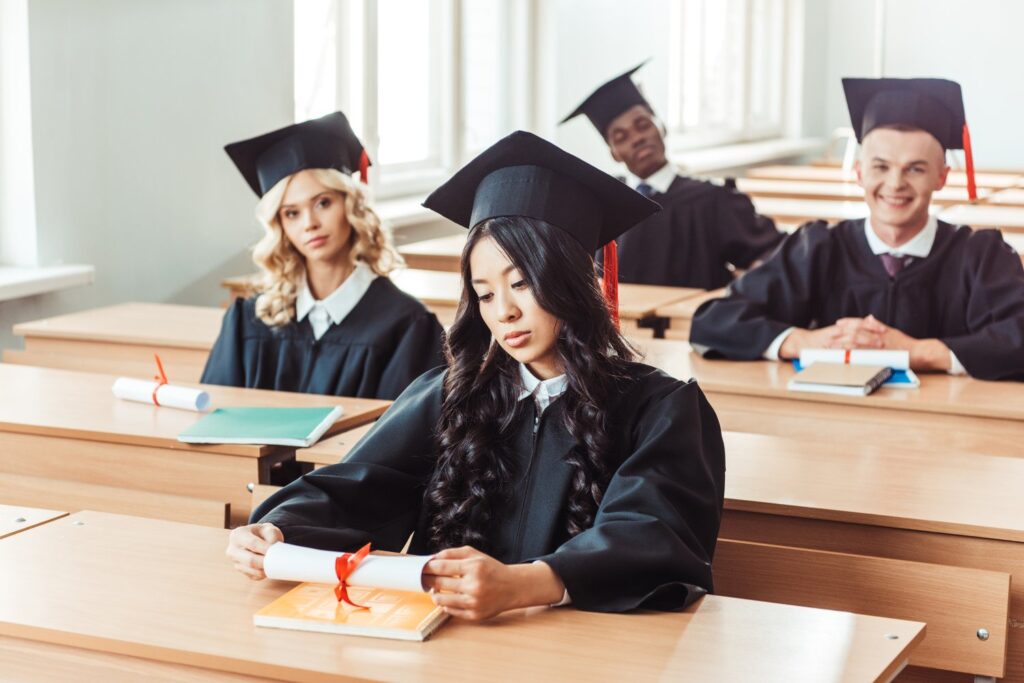 What Are High School Credits?
High school credits serve as units of measurement that signify the successful completion of a course or subject in high school. In most cases, these credits are necessary for students to progress through high school and ultimately graduate.
Typically, each high school credit represents one year of study in a specific subject, such as math, science, or English. Over the course of four years, students accumulate credits, with each year corresponding to a specific grade level.
Aside from the requisite credits, many high schools provide elective courses that allow students to explore areas of interest or develop specialized skills. These elective courses may encompass art, music, physical education, or vocational education.
How Are High School Credits Earned?
Students earn high school credits by successfully fulfilling the requirements for each course or subject. This entails attending class, completing assignments, taking exams, and participating in classroom activities. In some instances, students may also need to complete additional projects or extracurricular activities to earn credit.
Each class has its own grading criteria that students must meet. These criteria can include various forms of assessments such as exams, quizzes, essays, or projects. To earn credit, students must achieve a passing grade, usually around 70% or higher.
High School Credits Required for Graduation
The number of high school credits needed for graduation varies, typically falling between 18 and 24 credits. Students must earn a set number of credits in each core subject area and may also require credits in elective courses.
Generally, students must earn a certain number of credits each year to graduate on time. They must also fulfill other requirements such as passing mandatory exams, completing specific courses, or fulfilling community service hours. The specific graduation requirements can differ by state and school district.
If you desire to learn more about credit requirements for high school graduation, please refer to my companion article, where I provide in-depth information on this topic.
Inability to Graduate
If a student fails to earn enough credits to graduate, they will be unable to obtain their high school diploma. In some cases, students may have the option to attend summer school or make up missed credits through online classes or independent study.
Alternatively, students might need to repeat a grade or complete a fifth year of high school to accrue the necessary credits. It is essential for students to work closely with their school counselors to develop a plan that keeps them on track for graduation and credit completion.
To find further information regarding the topic, which encompasses the consequences and solutions related to not graduating high school on time, please refer to my previous article.
Alternative Methods of Acquiring High School Credits
Besides traditional methods of earning high school credits, there are alternative approaches available to students. These alternative methods are covered comprehensively in my article!
For instance, some schools offer credit recovery programs for students who have fallen behind in their coursework. These programs allow students to retake classes or complete assignments to earn the necessary credits.
Furthermore, students can earn credits through online courses, independent study, or community college classes. Some schools may also grant credit for specific extracurricular activities such as internships, volunteering, or work experience.
Types of Credits
High schools provide a diverse range of courses that students can take for credit. Core courses constitute fundamental subjects required for graduation, such as English, math, science, and social studies.
On the other hand, electives offer students the opportunity to choose courses based on their interests or career goals. Examples of elective courses include foreign languages, fine arts, music, and physical education. By enrolling in both core and elective courses, students can acquire a well-rounded education and explore various subjects and interests.
In addition to standard courses, high schools offer advanced courses, such as honors courses, which offer a more challenging curriculum, and Advanced Placement (AP) courses, which permit students to earn college credit while in high school.
Dual enrollment courses are also available, enabling students to earn both high school and college credit simultaneously. Lastly, career and technical education (CTE) courses equip students with practical skills and knowledge in fields such as business, healthcare, technology, or skilled trades.
College Credits
In certain circumstances, high school credits can be transferred to college credits. Advanced Placement (AP) courses, for instance, can earn students college credits for those specific courses.
Similarly, if students participate in dual enrollment courses that enable them to earn both high school and college credits simultaneously, they can transfer those credits to their postsecondary institution.
In some cases, colleges may also accept credits earned through International Baccalaureate (IB) courses or certain College-Level Examination Program (CLEP) exams.
Please note that colleges and universities have unique policies regarding the transfer of high school credits to college credits. Some institutions may only accept credits earned through AP or dual enrollment courses that were taken at specific schools.
Additionally, there may be restrictions on the number of credits that can be transferred. Therefore, students should research the transfer policies of their intended college or university before enrolling in high school courses for credit.
By transferring high school credits to college, students can gain a head start on their college education, allowing them to save time and money.
College Admissions
Credits play a significant role in college admissions. Admissions officers review a student's high school transcript, which showcases the courses they have taken and the grades they have obtained.
The transcript provides admissions officers with insights into a student's academic abilities, work ethic, and commitment to their education.
Colleges typically seek students who have pursued a rigorous high school curriculum, including challenging courses such as those offered in Advanced Placement (AP) or honors programs.
These courses demonstrate a student's capacity to handle college-level work and establish a strong foundation for success in higher education. In addition, colleges may look for students who have taken courses relevant to their intended major or career path.
Nevertheless, college admission officers consider various other factors as well. Curious to know what they are? Check out my article on what colleges seek in applicants.
Job Opportunities and Internships
High school credits can have an impact on job opportunities and career paths. Many employers seek candidates with a high school diploma or an equivalent credential, such as a General Educational Development (GED) certificate.
Earning a diploma or GED necessitates the accumulation of a specific number of high school credits, which demonstrates academic achievement and work ethic.
Additionally, high school credits can influence a student's ability to pursue certain careers. Some professions require specific coursework or certifications, such as nursing or computer programming.
By taking relevant courses in high school, students can develop the skills and knowledge necessary to excel in these fields and enhance their chances of being accepted into postsecondary programs.
Furthermore, high school credits can impact a student's job prospects even after completing their education. Some employers may request transcripts or inquire about a candidate's high school coursework during the application process.
This may leave some students wondering about the importance of high school grades when applying for jobs. Discover the answer by reading my article!
Final Thoughts
In conclusion, high school credits hold significant value in a student's academic journey. They represent the courses and coursework that a student has completed and are crucial for obtaining a high school diploma or an equivalent credential.
The number and type of credits necessary for graduation may vary depending on the state or school district, and students must fulfill these requirements to receive their diploma.
Credits also impact college admissions and job opportunities, as they provide evidence of a student's academic accomplishments and work ethic. By closely collaborating with high school counselors and enrolling in challenging courses, students can maximize their academic potential and pave the way for success in their future endeavors.